Path Retail partnered with The University of Pittsburgh to create Forbes Street Market, a small-format grocery store for the student body, staff, and the entire neighborhood of Oakland, Pennsylvania. The executed strategy created a fresh urban market experience for the community to fill their basket, grab a quick snack between class, or enjoy a meal on the run. Path led the charge with a suite of services including strategy, branding, store planning, merchandise assortment strategies, identity design, fixture/equipment design and selection, signage design, and holistic interior and exterior design services. 
The store offers a traditional grocery offering, as well as fresh produce, deli, prepared foods, bakery, and bulk foods destinations. Customer engagement and sales performance have both greatly exceeded expectations, with the store filling a food desert on the university grounds.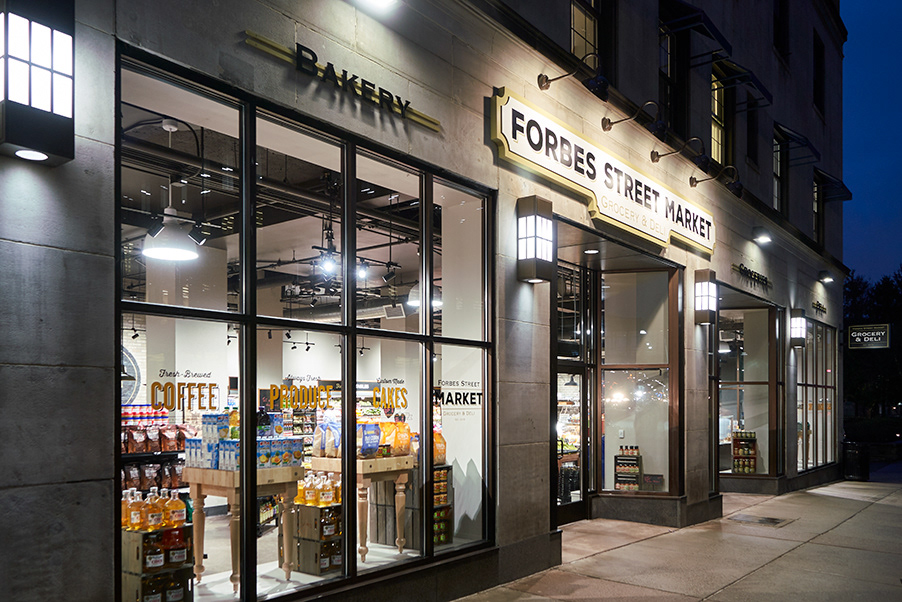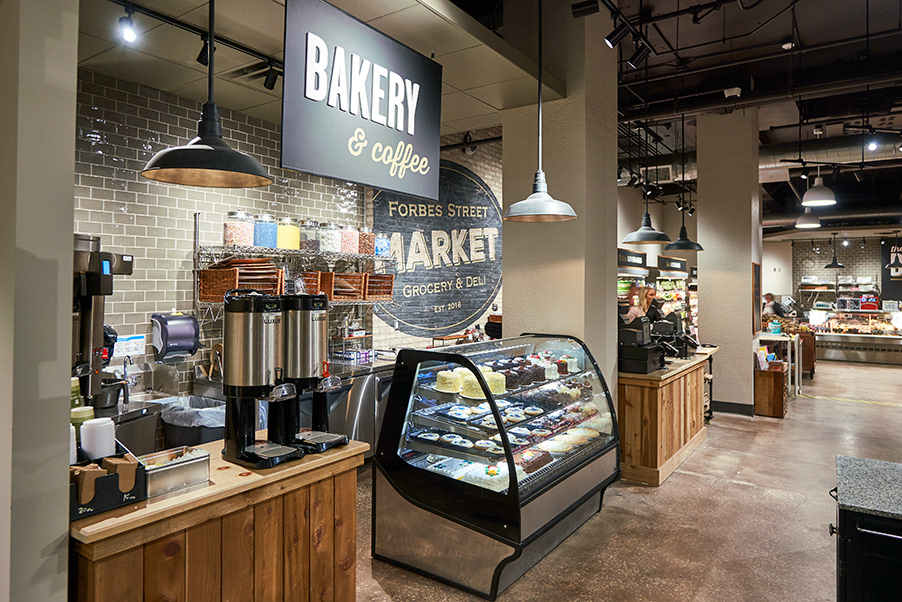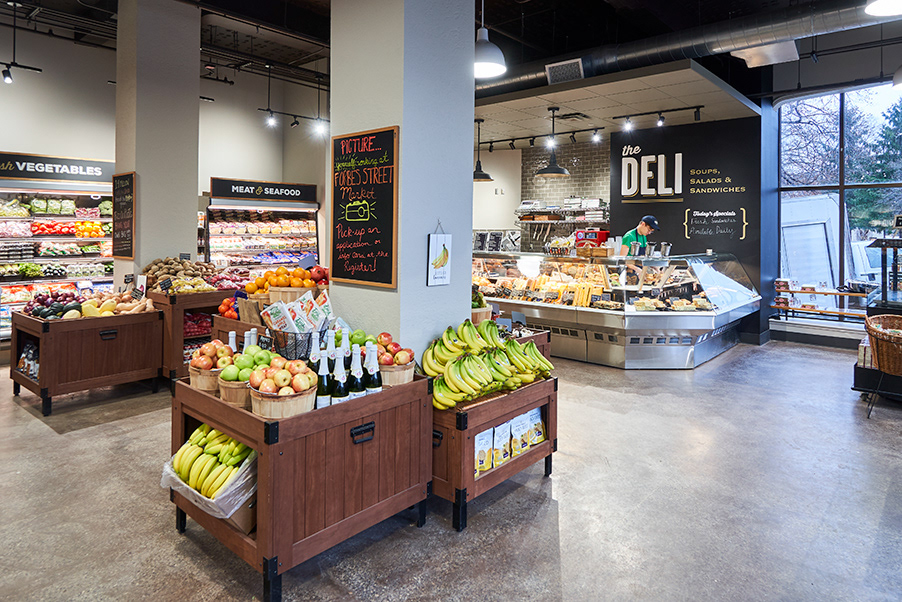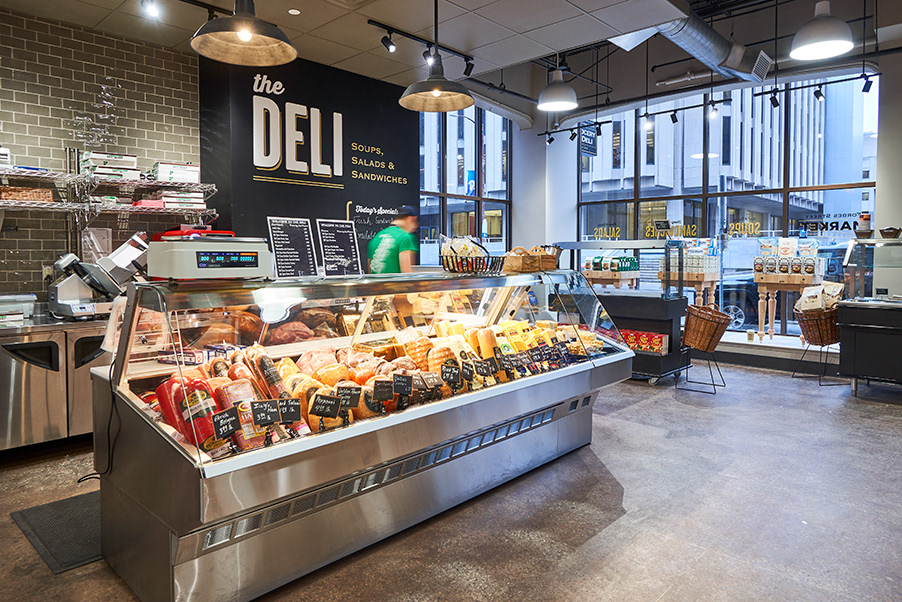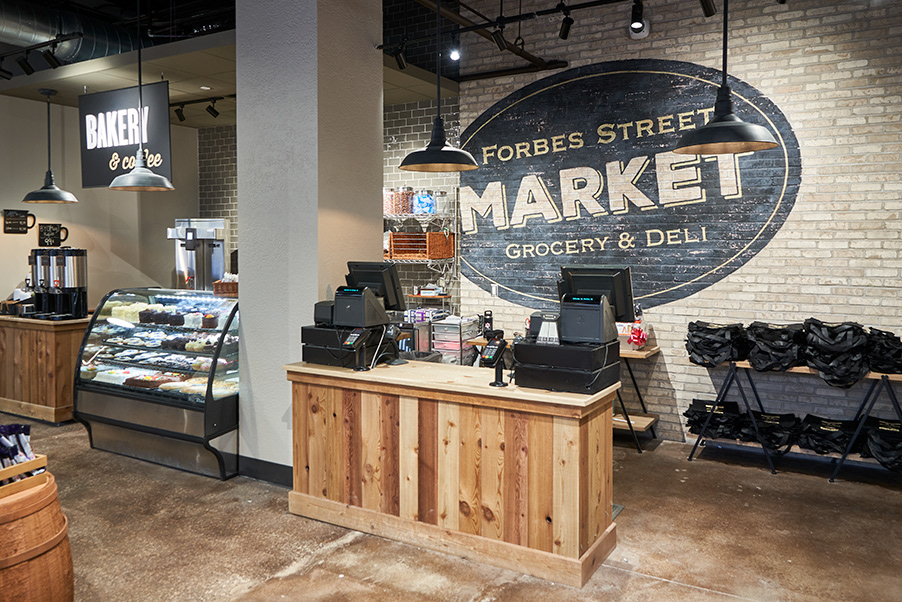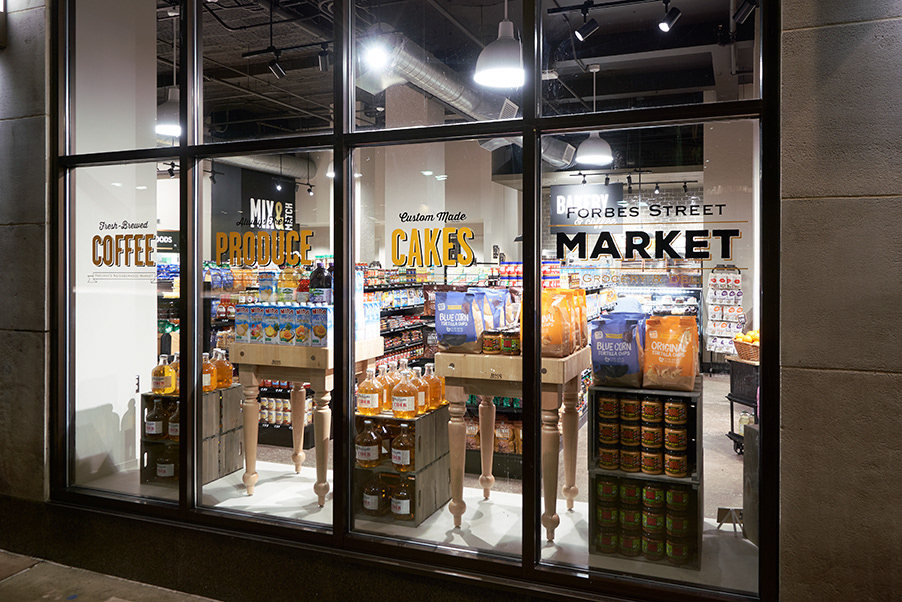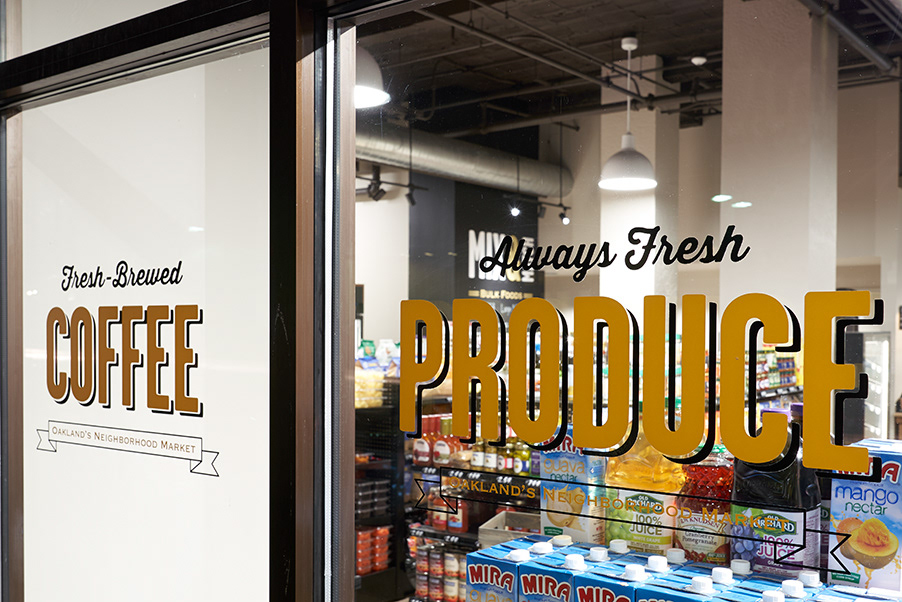 Photos courtesy of Brandon L. Jones Photography.